Complete Story

10/14/2012
Don Buttrey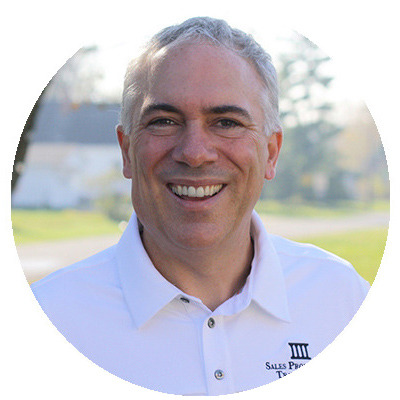 Don is a passionate and powerful teacher. He is gifted at communicating the skills, tools and disciplines that are critical to success as a sales professional in a demanding, tough selling environment. Don is focused on each participant and is not self-focused or bent on talking about his background or ability. He is a precise coach that drives home the basics and fundamentals in such a way that the material becomes a part of the attendee's daily regimens, practice and career! Salespeople will listen to Don's training for days without losing interest or focus. Don's personal insights during the dynamic training events produce acceptance and results that follow. We have thousands of testimonies to prove that. He understands distribution and manufacturing sales and has over two decades of experience working with hundreds of companies. Don's methods include no complex and confusing theories—just solid sales fundamentals and hard work.
---
Bookstore
Jaynie L Smith
Research Proves Customers Value More than Just Price
Relevant Selling, the sequel to best-seller, Creating Competitive Advantage, challenges the all-too-familiar price issue. Many companies lament that price pressure has destroyed their margins – but when customers are surveyed in dou­ble-blind studies, we learn that more than 90% of the time, price is not the most important buying factor. This book will teach you how to uncover what is relevant to your market and stop caving in on price. Without relevance, successful negotiation is seriously hindered. More than Just Price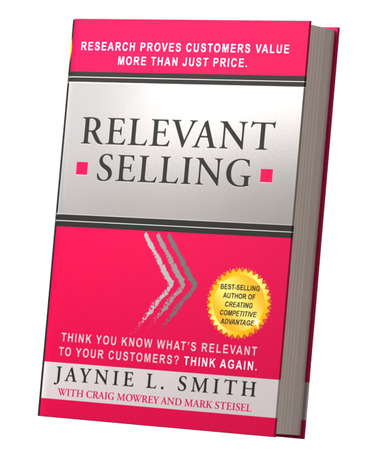 Differentiators are not competitive advantages if they are not relevant to the customer.
Companies must not only sell value, they must also sell what is specifically of value to the customer.
The majority of marketing and advertising efforts rely too heavily on creativity instead of relevance.
Relevant Selling shows you the importance of learning what is most relevant to your customers, your prospects and your different target markets, noting they almost always require tailored messaging to be relevant. You will learn how to obtain and use that valuable information.
Each chapter is loaded with actual case studies and research that demonstrates how companies achieve remarkable results when they sell what is relevant. Many companies are leaving profits on the table each day simply because they lack the research described in this book.

Buy Now