Complete Story

10/11/2019
020 Five Steps to Maximizing Return on Investment
Presenter: Robert Langdon
Date: Monday, March 9, 2020

Time: 8:00-11:30 am

Level of Complexity: Advanced
Course Description: In this course, Langdon, author of Managing Your Business for Profit, will show you how to calculate return on investment for a closely held business and a five-step process for improving yours. You will learn how to simultaneously improve profit, cash flow and return on investment. And you'll return to your business more competitive than ever.
Learning Objectives:
Improving margins by finding your customers pain point
Evaluating your business profit potential
Reducing collections days and increasing inventory turnover to improve cash flow
Using financial forecasting to make your business more profitable
Utilizing a five-step process for improving return on investment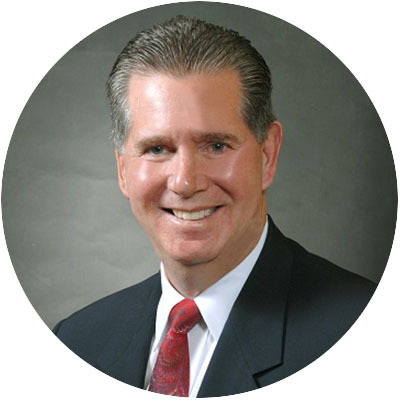 Bob author of Managing Your Business for Profit, has been assisting business owners in achieving their sales and financial goals for over 25 years. Gaining comprehensive business skills working for PricewaterhouseCoopers and serving as the general manager for a rapidly expanding wholesale distribution company, enables Bob to understand the problems of the entrepreneur.
---
Bookstore
Paul Reilly, Tom Reilly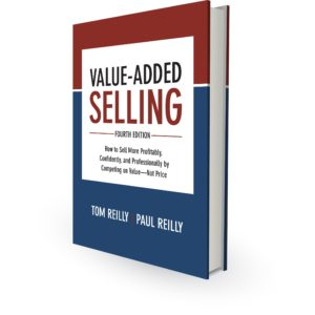 "Value" is about more than just price. Good salespeople understand that and know what differentiates their products from that of competitors. In the first edition of Value-Added Selling, industry guru Tom Reilly tackled the most common problem that salespeople faced: overcoming customer concerns about pricing. That book went on to become the global, go-to guide for value-added selling. Since then, the industry–and the world―has changed dramatically. Developments in technology, including price comparison apps and search engines, now provide consumers with more information than ever, making it much harder to value and sell your product. Additionally, millennials, who now comprise the largest population in the workforce, prefer to do things differently than prior generations. This updated fourth edition of Reilly's classic guide examines the latest trends and technology that have impacted the market and provides expert advice on leveraging current technology to increase sales.


Value-Added Selling, 4th Edition offers proven strategies and tactics to help you not only close more sales but improve repeat business without compromising on price. You'll learn how to anticipate the needs, wants, and concerns of buyers from the very beginning of the sales process. The book shows how to compete more profitably by selling value, not price.