Complete Story

10/11/2019
048 Inside Sales 101
Presenter: Paul Reilly
Date: Wednesday, March 11, 2020

Time: 8:00-11:30 am

Level of Complexity: Foundational
Course Description: Although selling principles are similar, there are tactical differences between outside and inside sales. These tactical differences create unique challenges and opportunities. This course provides a framework for training and developing the inside sales team. When your inside sales team applies these tactics, they will proactively serve customers and sell more effectively. Leveraging the strengths of your inside sales team will lead to greater customer loyalty and profitability. Participants will be invited to a post-UID webinar.
Learning Objectives:
Define a basic sales process for the inside selling environment and develop a profile for the ideal inside sales opportunity
Describe their Unique Selling Proposition (USP) and three key differentiators
Explain three ways to proactively serve customers and identify cross-selling opportunities with existing customers
Plan the sale call based on the type of customer and key objectives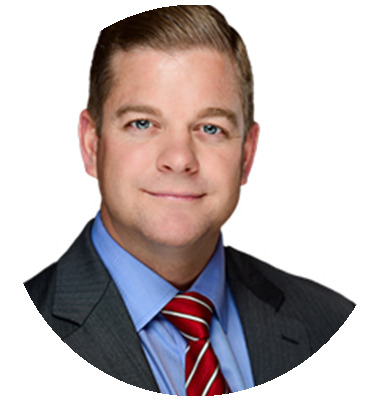 Paul is the owner and president of Tom Reilly Training. He began his sales career at the age of 16 in St. Louis, MO. He has sold car washes, painting services, jewelry, propane, construction tools and fasteners, and medical equipment. Paul has over fifteen years of business-to-business sales experience. For six of those years, he sold tools and fasteners for the Hilti organization. Paul joined the Hilti Master's club in 2010 and was recognized in 2011 with Hilti's three million dollar sales club. Paul Reilly is a salesperson at heart.
---
Bookstore
Jaynie L Smith
Think you know your company's competitive advantage? Think again.
Why should I do business with you … and not your competitor?
Whether you are a retailer, manufacturer, distributor, or service provider – if you cannot effectively answer this question, you may be missing the opportunity to maximize your potential customer base, client retention and margins.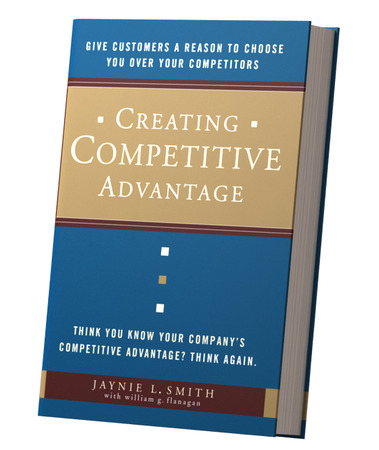 The five fatal flaws of most companies:
• They don't have a competitive advantage but think they do.
• They have a competitive advantage but don't know what it is – so they lower prices instead.
• They know what their competitive advantage is but neglect to consistently and effectively tell clients and prospects.
• They mistake "strengths" for competitive advantages.
• They don't concentrate on competitive advantages when making strategic and operational decisions.
Creating Competitive Advantage reveals that identifying and touting competitive advantages – based on your customer's perspective – is statistically proven to help your company's marketing and sales teams close more deals, at higher margins, and stay miles ahead of the competition.

Buy Now