Complete Story

10/11/2019
054 Overcoming The 7 Deadliest Workplace Communication SINs
Presenter: Skip Weisman
Date: Wednesday, March 11, 2020

Time: 1:00-4:30 pm

Level of Complexity: Foundational
Course Description: The reason these communication issues go undefined and unclear is actually and ironically due directly to the communication sins. Once course attendees come to understand these basic communication mistakes, they can begin to label them, have a frank and candid conversation about them and begin to make improvements. Through small group discussions, self-reflective exercises and small group activities, participants will learn the seven communication mistakes, be able to recognize which mistakes are negatively impacting their workplace and commit to building new habits.
Learning Objectives:
Discover why there is a 67% risk of damaging workplace relationships with every communication interaction
Determine the actual dollars and cents cost of poor, unclear communication in the participants' specific workplace
Understand how to spot the 7 most common and most damaging communication mistakes occurring every day in all workplaces
Learn specific communication tips, tools, and techniques to begin building championship caliber communication habits
Skip's sixteen seasons as CEO for five professional baseball teams provide him with the ideal background to be a business coach that helps small businesses create championship companies. From 1986-2001 Skip served as CEO for five different professional baseball teams affiliated with the Boston Red Sox, Cincinnati Reds, New York Mets, Seattle Mariners, Tampa Bay Rays, and Texas Rangers.
---
Bookstore
Tom Reilly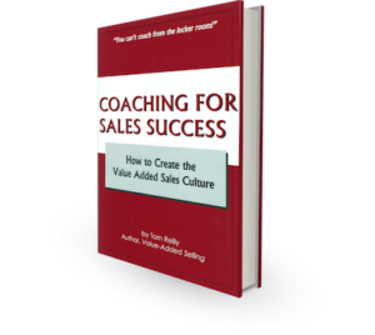 Coaching for Sales Success provides sales managers with a model for building the value added sales culture. As they read this book, they learn to think, plan, and execute strategically.
This book begins with a culture-building exercise to help sales managers develop a core focus. Each chapter builds on the previous chapter, as it helps sales managers construct a value added sales management infrastructure around this core focus.
By the time sales managers complete reading this book, they will have completed a strategic planning exercise to guide their sales organizations to success. The last section in this book offers sixteen follow-up training exercises to help sales managers prepare their salespeople for the rigors of Value-Added Selling.
These are the main topics in this book:
* Create the value added sales culture
* Hire the right people
* Set goals that motivate
* Train your salespeople for success
* Pay for performance
* Motivate your salespeople
* Coach your salespeople to success
* Coach your team to succeed