Complete Story

10/11/2019
021 Build a Culture of Safety: Beyond the Written Safety Program
Presenter: Paul Krismer
Date: Monday, March 9, 2020

Time: 8:00-11:30 am

Level of Complexity: Foundational
Course Description: Breakdowns in safety often occur because of the hidden emphasis on productivity over safety, and because of employee indifference to safe job procedures. These persistent problems can be resolved through consistent action! Organizations that commit to building a culture of safety reap the benefits of reduced injury rates and a healthier bottom line. This presentation will give you practical skills—based in positive psychology—that have been proven to powerfully engage employees and create a truly safe workplace.
Learning Objectives:
Win hearts and minds for better safety outcomes
Alignment of vision and action
Change your behavior to lead by example
Drive attention to what matters with practical tools to put into action
Paul has a proven 20-year track record as a Safety and Disability Management leader.
Within a workers' compensation system, Paul excelled in multi-faceted senior management roles. Early in his career, he spearheaded a total reform of underwriting systems at WorksafeBC, resulting in the creation of a pricing model that directly reflects safety outcomes.
---
Bookstore
Don Buttrey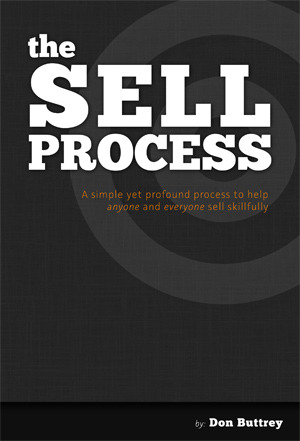 If you want to get action, you must become a master of the interaction.
Tactical pre-call planning is vital before sales interactions - and this book provides a practical framework to help you prepare and execute highly effective selling! This is an easy read - that clearly provides significant direction and skill for all sales and sales support professionals who interact daily with customers.