Complete Story

10/11/2019
031 Play to Win with a Market Strategy
Presenter: Steve Deist
Date: Tuesday, March 10, 2020

Time: 8:00-11:30 am

Level of Complexity: Advanced
Course Description: This course shows you how to stand out from the competition and create sustained competitive advantage. It takes you through the steps of developing and executing an effective business strategy using techniques specifically designed for distributors. It is intended for senior executives who are responsible for setting their company's strategic direction, and for those who aspire to such a position.
Learning Objectives:
Apply a strategic mindset to every decision you make
Understand the elements of business strategy, why they matter, and what your company may be missing
Identify the "critical few" areas of focus that will separate your company from the rest of the pack
Develop and execute plans that deliver results
Become the strategy guru for your organization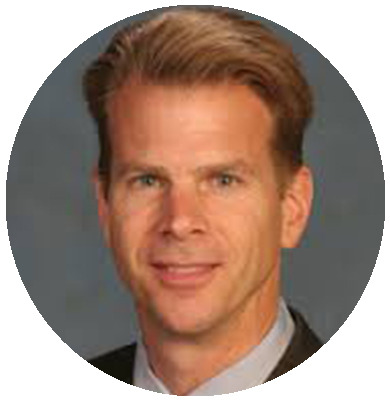 Steve is the Chief Operating Officer for Ewing Irrigation and Landscape Supply, a distributor with over 220 branches nationwide. He is also a Partner with Indian River Consulting Group. He has over 25 years of experience in distribution strategy, marketing channels, sales, operations and leadership. He is a published author, a highly rated speaker, a faculty member at the University of Innovative Distribution and serves on the boards of three large distribution companies.
---
Bookstore
Jaynie L Smith
Think you know your company's competitive advantage? Think again.
Why should I do business with you … and not your competitor?
Whether you are a retailer, manufacturer, distributor, or service provider – if you cannot effectively answer this question, you may be missing the opportunity to maximize your potential customer base, client retention and margins.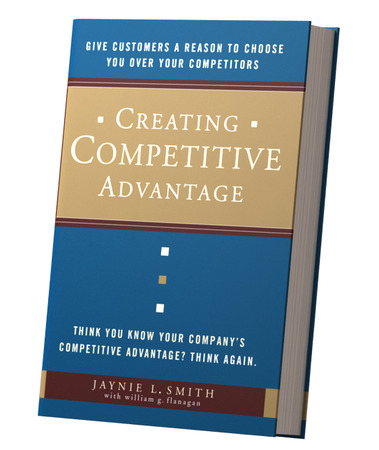 The five fatal flaws of most companies:
• They don't have a competitive advantage but think they do.
• They have a competitive advantage but don't know what it is – so they lower prices instead.
• They know what their competitive advantage is but neglect to consistently and effectively tell clients and prospects.
• They mistake "strengths" for competitive advantages.
• They don't concentrate on competitive advantages when making strategic and operational decisions.
Creating Competitive Advantage reveals that identifying and touting competitive advantages – based on your customer's perspective – is statistically proven to help your company's marketing and sales teams close more deals, at higher margins, and stay miles ahead of the competition.

Buy Now