Complete Story

10/11/2019
043 Who Comes Next? Leadership Succession Planning Made Easy
Presenter: Mary Kelly, Ph.D., CDR, U.S. Navy (ret)
Date: Wednesday, March 11, 2020

Time: 8:00-11:30 am

Level of Complexity: Intermediate
Course Description: Competitive, challenging, and constantly shifting – that is today's marketplace. To successfully compete, organizations need to build depth of experience, perspective, and increase the knowledge base of their leadership bench. With more than 75 million baby-boomers reaching retirement age, you need to be managerially prepared. You need answers to important organizational and leadership questions: What will the new roles and responsibilities look like in the future? What do we need to build an organizational plan for new challenges? Who is going to move into more senior positions? Who comes next?
Learning Objectives:
Incorporate the proven methodologies for building your leadership bench
Implement innovative strategies to get you out of the "urgent" phase, and into a culture of continuous leadership development
Design a customized succession plan ready for immediate implementation
Mary speaks and advises on leadership, economics, productivity, and business growth. She is an internationally renowned author of eleven books. Mary's best-selling books, 15 Ways to Grow Your Business in Every Economy, Master Your World, and Why Leaders Fail, are used in 9 countries.
---
Bookstore
Tom Reilly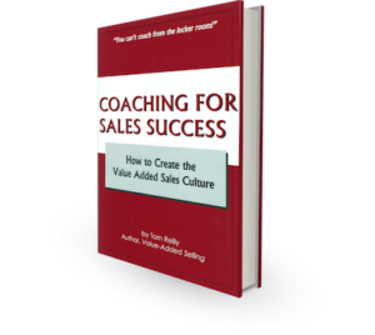 Coaching for Sales Success provides sales managers with a model for building the value added sales culture. As they read this book, they learn to think, plan, and execute strategically.
This book begins with a culture-building exercise to help sales managers develop a core focus. Each chapter builds on the previous chapter, as it helps sales managers construct a value added sales management infrastructure around this core focus.
By the time sales managers complete reading this book, they will have completed a strategic planning exercise to guide their sales organizations to success. The last section in this book offers sixteen follow-up training exercises to help sales managers prepare their salespeople for the rigors of Value-Added Selling.
These are the main topics in this book:
* Create the value added sales culture
* Hire the right people
* Set goals that motivate
* Train your salespeople for success
* Pay for performance
* Motivate your salespeople
* Coach your salespeople to success
* Coach your team to succeed